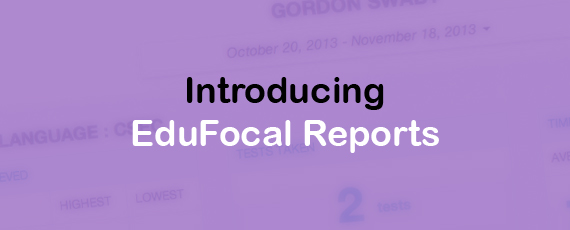 It can be extremely challenging for busy parents to stay on top of their child's exam preparation progress, an almost impossible task when the preparation only involves the use of a pen and paper.
Imagine coming home from work and not knowing if your child did any work or being unaware of how  they've been progressing in a specific subject or topic area. With so many things to distract your child, it's important that parents have useful tools at their disposal to keep on top of their child's progress.
EduFocal's reporting feature seeks to solve these problems.
As your child uses EduFocal to practice for their exams we generate detailed  reports to give you valuable insight into their performance.
Our reports are designed to give you the information you need to help your child reach their full potential. With EduFocal, you can identify your child's  strengths and pinpoint areas that give your child trouble, view improvement over time, and monitor their progress over a specified period.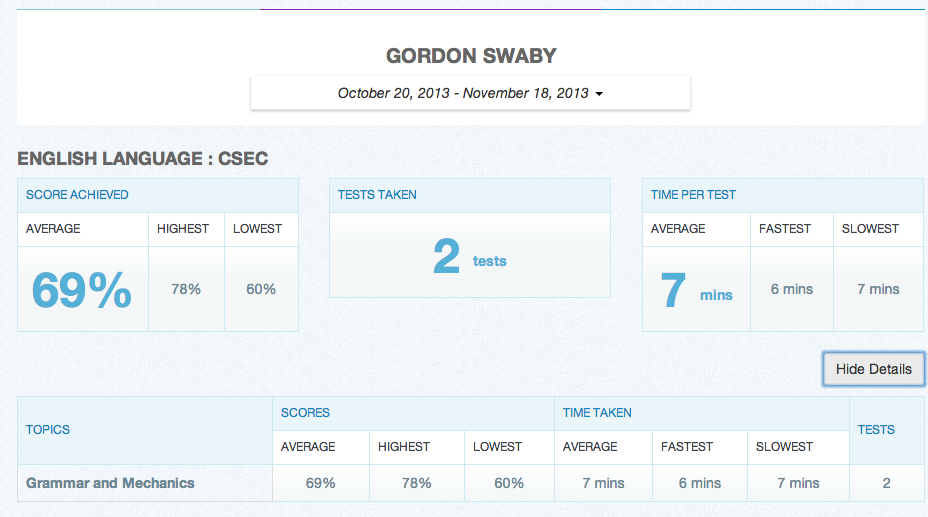 Features
Date picker: Parents/teachers can see a child's performance over a specific period.  Let's say you're interested in seeing your child's activity on EduFocal for the month of October, the date picker would make this easy
Average score: You will be able to see your child's average score over the specified period on a subject by subject basis and also on a topic by topic basis.
Lowest/Highest Score: You can see your child's lowest or highest score over the specified period.
Tests taken: A parent can see the number of tests taken on a subject by subject or topic by topic basis over a specified period.
Full report:  The full report link shows all your test information from the first time you started using EduFocal.
Our reporting feature will only be available to our scholar ($1,500) and genius ($4,200) subscribers.
This is just the beginning and we will be rolling out additional features soon!
Email us at: help@edufocal.com or Call us at: 1876-545-6316 between the hours of 9:00 AM to 5:00 PM, Mondays to Fridays if you have any questions