Jo-Anna Martinez, 11, lives by the philosophy, "Hard work brings success". That hard work has paid off as she makes her way to Wolmer's Girls' School in September. This aspiring paediatrician attributes her success to practice she got while using EduFocal. This she found both challenging and exciting. While at George Headley Primary School she was a member of the quiz team and a prefect. Her favourite subject is Science.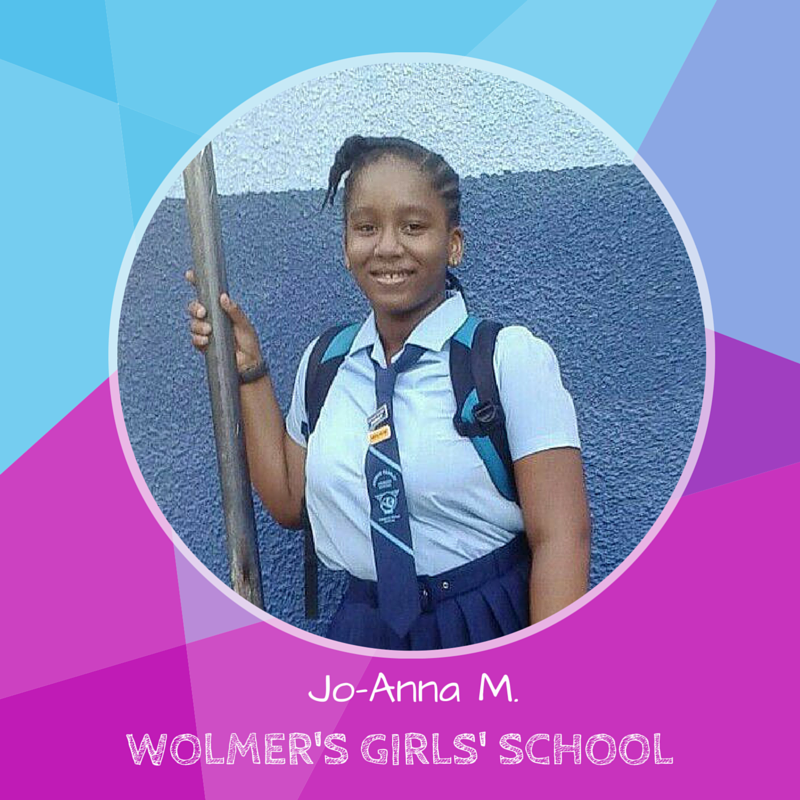 Here is her dream for Jamaica: 
My dream is for the crime and violence to cease as it affects children in different aspects of their life.  To expound on this is:
 (a) death in the family or some of our peers being murdered by family members or strangers
 (b) robbery by strangers
 (c) rape by a family member or close family friend or strangers
Children are the future of tomorrow and without us there will be no tomorrow.